Sympa 6.2.66 released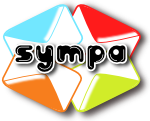 29th September 2021
The Sympa Community is proud to release the newest version of Sympa.
Sympa 6.2.66 is the newest stable version of Sympa 6.2.
This version fixes several bugs and introduces some enhancements. Translations to several languages have been mostly completed. Administrators are encouraged to upgrade Sympa to this version.
Highlights of this version
Improving data source synchronization performance (#1186)

The sync_include process (synchronization of list users with data sources) was optimized. Some benchmarks show a 3x reduction of processing time.

Now the characters used for e-mail addresses conform to RFC 5322 (#1217)

Some characters such as backtick are allowed in the e-mail addresses of the users.
For details on the other changes see the release notes.
Internationalization
Thanks to heavy works by translators on translation site, Sympa almost completely supports following languages:
Japanese (日本語)
Russian (Русский)
Galician (Galego)
Spanish (Español)
German (Deutsch)
French (Français)
Italian (Italiano)
US English
Along with languages above, help documents for users are provided in following languages:
Catalan (Català)
Basque (Euskara)
Polish (Polski)
---